Igal Bursztyn, noted Israeli filmmaker and faculty member of Tel Aviv University, has presented and lectured about his works at film festivals around the world—in Paris, Germany, New York, Taiwan, Spain, Holland, Hungary, Portugal, Russia, Tel Aviv, and Jerusalem.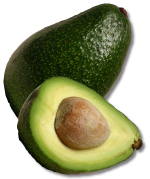 His books on film include Face as Battlefield (1991), Film, Literature, and Civil Wars of Culture (1996), Documentation, Documentary, Fiction (2005) and Intimate Gazes (2009). His films include documentaries Displaced Persons (1979), Leibovitz in Maalot (1979), Belated Talk (1987), Smokescreen (1999), and Guide for the Perplexed (2005); short dramas include Louise! Louise! (1968), Ethics V (1992), and Letters to Felice (1993); feature films Belfer (1976), Everlasting Joy (1996), The Glow (Zimzum) (2000), and Out of the Blue (Etzbah Elohim) (2008).
He is currently working on Return of Casanova.
Conversations with director Igal Bursztyn, Schusterman Visiting Israel Professor of film at the University of Tennessee, Knoxville, will follow the screenings of these films, produced between 1990 and 2010.
MCCLUNG MUSEUM AUDITORIUM
Free admission, open to the public.
Complimentary parking at Circle Park.
Refreshments will be available in the hallway outside the auditorium.
No food or drink in the auditorium, please.
All films have English subtitles.